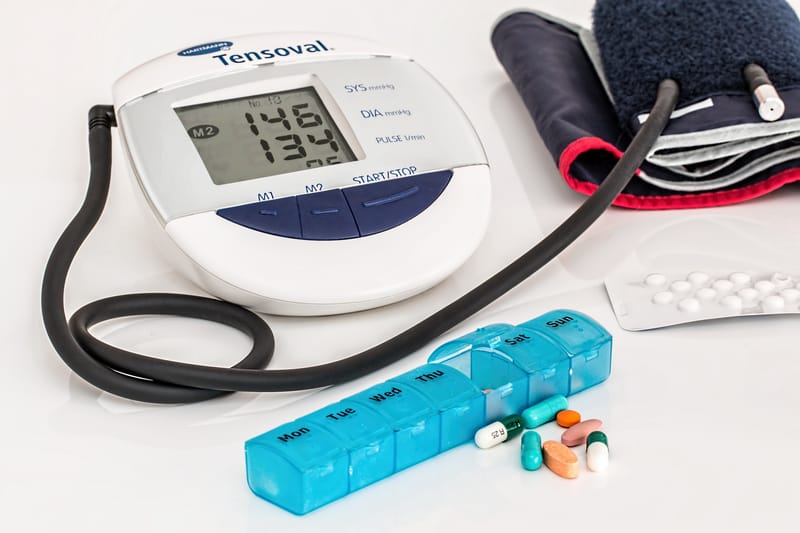 Aliera Healthcare, Inc. in partnership with Trinity HealthShare, Inc
. created the best of two medical care programs to provide healthcare solutions designed to reduce out-of-pocket expenses and improve individuals' and families' healthcare experiences. Aliera's program in conjunction with a Health Care Sharing Ministry (HCSM) Hospitalization and Surgery plans which provides members with one of the most flexible and cost-savings programs in the market today. The goal of our model of care is to achieve an optimal level of wellness and improve care while providing cost-effective, non-duplicative services.
CONTACT US TO SEE IF THIS IS A GOOD OPTION FOR YOU AND YOUR FAMILY
Healthshare Membership
-- Trinity HealthShare, Inc. is a Health Care Sharing Ministry (HCSM) which acts as an organizational clearing house to administer sharing of healthcare needs for qualifying members. The membership is based on a religious tradition of mutual aid, neighborly assistance, and burden sharing. The membership does not subsidize self-destructive behaviors and lifestyles, but is specifically tailored for individuals who maintain a healthy lifestyle, make responsible choices regarding health and care, and believe in helping others.
The HCSM Healthshare membership is NOT hea
lth insurance.
To review plan options and apply
Perspective enrollees must answer health screen questions when completing an application. Individuals with certain illnesses or health concerns may be denied coverage. These plans do place pre-exisiting condition limitations on current ongoing health issues.
Telemedicine
- Alieria Partner First Call offers board-certified family practitioners, pediatricians, and internists that can diagnose, treat, and write prescriptions when necessary and are available 24/7/365 from anywhere in the world. Providers can resolve most medical concerns over the phone or online through video consultation in the convenience of your home or when on the go. Telemedicine consultations help make healthcare affordable for any member.
Preventive and Primary Care service
s are considered to be the core of all Aliera plans and key to maintaining a healthy lifestyle. Aliera's model of care is based on excellent service and a modern, innovative approach that truly is patient-centered. This includes medical care for members such as office visits, a variety of screenings, wellness guidance, basic eye and hearing exam.
Quest Labs - Aliera's Lab Partner
- Most labs ordered by Primary Care Physicians (PCP) or Urgent Care facilities are included in the monthly membership. Labs required for covered benefits should be completed using Quest Labs in most areas.
Members must agree to the following Trinity HealthShare Statement of Beliefs to be approved for inclusion in an Trinity sharing plan:
1. We believe that our personal rights and liberties originate from God and are bestowed on us by God.
2. We believe every individual has a fundamental religious right to worship God in his or her own way.
3. We believe it is our moral and ethical obligation to assist our fellow man when they are in need, according to our available resources and opportunity.
4. We believe it is our spiritual duty to God and our ethical duty to others to maintain a healthy lifestyle and avoid foods, behaviors, or habits that produce sickness or disease to ourselves or others.
5. We believe it is our fundamental right of conscience to direct our own healthcare, in consultation with physicians, family, or other valued advisors.
The following legal notices are the result of discussions by Trinity HealthShare, Inc.or other healthcare sharing ministries with several state regulators and are part of an effort to ensure that Sharing Members understand that Trinity HealthShare, Inc. is not an insurance company and that it does not guarantee payment of medical costs. Aliera's role is to enable self-pay patients to help fellow Americans through voluntary financial gifts.

GENERAL LEGAL NOTICE
This organization facilitates the sharing of medical expenses but is not an insurance company, and neither its guidelines nor plan of operation is an insurance policy. Sharing is available for all eligible claims; however, this program does not guarantee or promise that your medical bills will be paid or assigned to others for payment. Whether anyone chooses to pay your medical bills will be totally voluntary. As such, this program should never be considered as a substitute for an insurance policy. Whether you or your provider receive any payments for medical expenses and whether or not this program continues to operate, you are always liable for any unpaid bills. This health care sharing ministry is not regulated by the State Insurance Departments. You should review this organization's guidelines carefully to be sure you
understand any limitations that may affect your personal medical and financial needs.