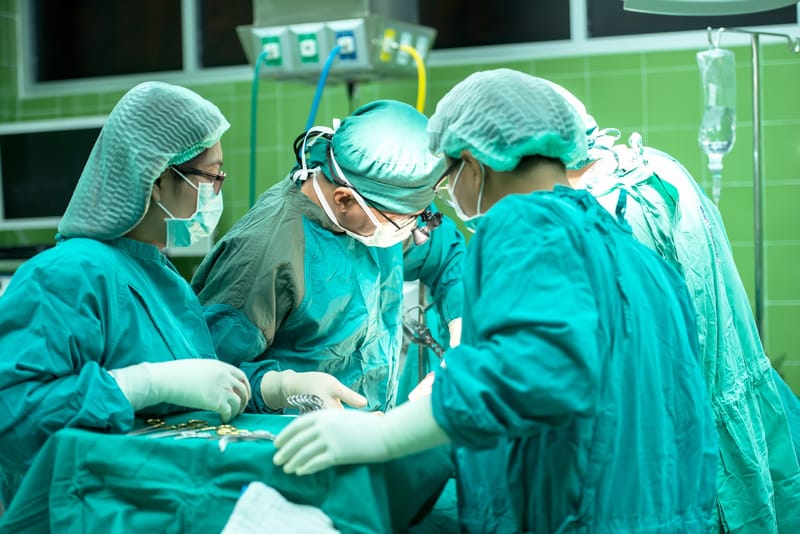 There is NO individual Health Insurance penalty in 2019
! You don't have to have health insurance but is that really a good idea. Here's a great solution.
Looking for good health insurance that will PROTECT you in the event of something catastrophic? Coverage that will COVER you for the entire year of 2019? Want a plan with a national network of Doctors and hospitals that includes Duke and WakeMed? Want to work with someone who will carefully explain how this plan works compared healthcare options? If that's you,
contact me for Quotes!
History
As of October 2nd, 2018, Short Term Health Plans are an alternative to the Affordable Healthcare healthcare.gov plans or going without health insurance. These Short-Term Medical Plans are generally more affordable and will provide you with catastrophic coverage should a big medical claim occur. They do NOT cover preventative care and most medical care is subject to a deductible before the insurer will pay. You can purchase a plan that will cover you for 30 to 364 days. If you pay for the coverage in a single payment, some carriers will giving you a discount, These plans not compliant with the Affordable Health's definition of qualified coverage but that's no longer a concern since the Shared Responsibly penalty goes away as of 12/31/2018.
Is a Short Term Medical a good option for you and your family?
Many people tell me that they never go to the doctor and don't want to pay the premiums for the generous benefits offered by the Affordable Healthcare plans. If that's the case, then a Short-Term Medical Plan may be good fit for you.
The new Short Term Medical (STM) plans allows you to go to any doctor in the plan's affiliated national provider network. You do not need to obtain referrals to specialists and you can use any hospital that is considered in network with their provider network. You can elect to go out of network but if you use a doctor or hospital that doesn't participate with the provider network, that provider can bill you for the difference between what the insurer paid and their charges. (This is called balanced billing and cannot be done by an in network provider).
To enroll in a Short Term Medical plan, you must be able to say "no" to several health questions when you apply. If you have had cancer, a heart attack or have a chronic health issue, you won't want to enroll as these health concerns will NOT be covered. A member of your family can be turned down for coverage if you answer yes to any of the application health questions.
Short Term Medical plans offer a variety of deductibles and out of pocket maximums to choose from. Doctor visits, lab, xray and diagnostic testing are covered after the deductible. Some plans do include a few visits with a copay but that is not the norm. The larger the out of pocket maximum your willing to shoulder, the lower the monthly premiums. Be careful because the out of pocket maximum generally has a family maximum of two or three times the individual out of pocket maximum.
You need to know that a STM plan is designed to protect you from catastrophic medical claims. If you like going to the doctor and getting your prescriptions for a copay, then a STM plan is probably not a good fit for you. These STM plans have a twelve month per-existing condition limitation which means that you will not be covered for any medical condition that you sought care for in the twelve months prior to your enrollment date. If you regularly see an allergist on a monthly basis the plan will not cover allergy visits for the first twelve months of your policy.
The good news is that as of 10/2/2018, these plans are now available for as little as 30 days or as long as 364 days of coverage. If you buy a plan on January 2nd, and select coverage for 364 days, any health care that you receive during this period of time will be subject to one deductible and out of pocket maximum. The plan will remain in place until 12/31/2019. Please note that when your coverage expires, each member of your family must answer health questions again and any health concerns you were treated for in 2019 will not be eligible for reimbursement as it is now considered a preexisting condition for 2020.
Another important consideration is that In and Outpatient Mental Health, Maternity, Chiropractic care and Outpatient prescriptions are not covered. Most do offer a discount card for prescriptions.
WE OFFER SEVERAL SHORT-TERM MEDICAL PLAN OPTIONS
. You can contact us for quotes or you can go to our quoting portal to check out rates and apply. Coverage can start the day after you apply and are approved! I do recommend that you reach out to me before you enroll.
CHECK OUT PLAN OPTIONS AND MONTHLY PREMIUMS